Covered Bridge strives to provide a safe environment where everyone feels accepted while also being held to high expectations as a productive member of the community. Residents learn and practice new skills in a supported environment.

​Residents work with our team to build strategies to overcome their substance abuse and create resiliency in work and social contexts. Through a stepped progression, lives change, real-life skills are learned, and a sense of worth and hope is recovered, allowing the individual to build the strength and confidence to move towards greater independence and recovery.
 
​Founded in 2003, Covered Bridge is a Christian recovery ministry dedicated to helping men with substance abuse challenges move toward recovery, health, and greater independence through community living, meaningful work, and discipleship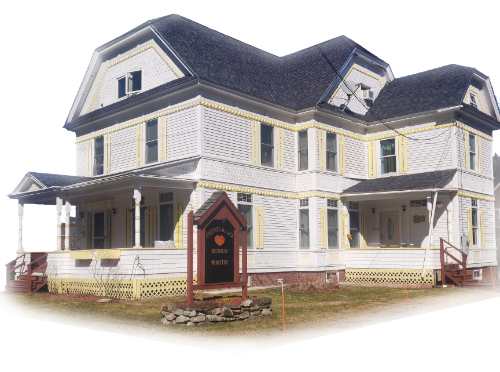 "The Covered Bridge" is currently administered and under the direction of Pastor David Piers.
The problem of addiction is a complicated one. The issue is rooted in physical, emotional, and spiritual causes. Faith plays a significant role in healing wounds that cause people to turn to drugs and alcohol to medicate past hurts temporarily. Covered Bridge understands that through faith in God, miracles happen, and lives are transformed. The effects of addiction are like a ripple effect in water. It effects everyone around the addicted person. Wives, children, siblings, parents, neighbors and coworkers are all touched by the damaging results. There is hope and restoration through Jesus Christ.
 
Statistics show that Christian recovery programs help people conquer their addictions to drugs and alcohol and have a rich history of helping those seeking to strengthen their physical, emotional, and spiritual health. Residents learn that God offers forgiveness and freedom from the anxiety, shame, and guilt that often drive people back to using drugs and alcohol.
 
Another important aspect of our recovery ministry is fellowship with others in recovery. Covered Bridge is a place where residents share in a brotherhood traveling the same road, and this brotherhood plays a vital role on the journey to healing. The camaraderie and shared experiences provide constant support and reassurance that long-term recovery is possible. As we work closely with local churches and the community to help those battling addiction, hope is discovered
We believe in a Creator and that we were created in the image and likeness of our Creator.
 
We believe the suffering in the world emerges from a spiritual problem, and our Creator's image has been marred by what the Bible identifies as sin.
 
We believe that our Creator has provided a solution to our spiritual disease through a restored relationship, which gives meaning, purpose, and fulfillment to our lives.
 
We believe that Scripture provides us with a "manual" for life and that living according to its precepts and principles will lead us to experience life as our Creator intended.
 
We believe that integration into the community requires a partnership between the formerly incarcerated and individuals and organizations (public and private) that share the common goal of restoration and reconciliation. We believe that this process is best achieved in the context of personal relationships that foster personal responsibility and accountability.